Author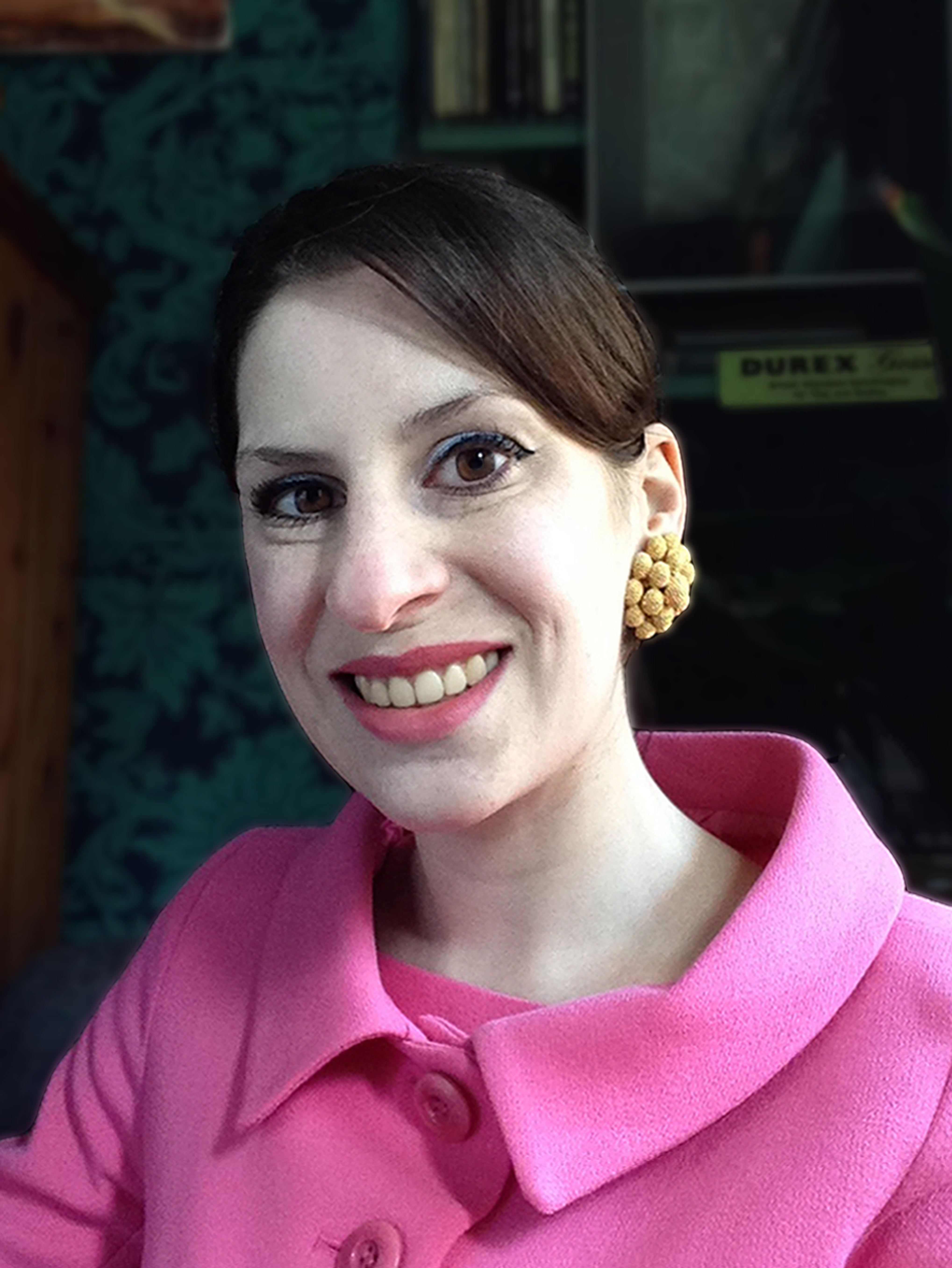 Jessica Borge
is an interdisciplinary researcher in the field of Contemporary British History, with a specialism in the intersection of business, society and media.
She attained her PhD at
Birkbeck, University of London
and holds a visiting fellowship in digital humanities at the
School of Advanced Study
, University of London. Jessica recently completed postdoctoral study at the
BodyCapital
project at the Département d'Histoire des sciences de la Vie et de la Santé, Université de Strasbourg, and is currently
Digital Collections (Scholarship) Manager
at
King's College London Archives and Research Collections
.
Jessica was raised in Clerkenwell near to where London Rubber had their first shop and offices. She is thrilled to contribute to the ever expanding history of the city in which she lives, and loves.
You can download a free sample of Jessica's writing on the films of the London Rubber Company
here
.
New interview available
here
.
Hear Jessica speak about the project on the Birkbeck research podcast
here
.
Buy the Protective Practices book through
Bookshop.org
,
The London Review Bookshop
,
Belgravia Books
,
Waterstones, Blackwell's, Foyles, Barnes & Noble, Amazon,
Walmart
and in all good bookshops
.
The author can be contacted at:
jessica.borge@sas.ac.uk
Foreword
Protective Practices : A History of the London Rubber Company
and the Condom Business
includes a detailed foreword by renowned historian of sexuality (and former senior archivist at the Wellcome Library),
Lesley A. Hall
, FRHistS, PhD, DipAA, Wellcome Library Research Fellow, Honorary Associate Professor, Department of Science and Technology Studies, University College London.
Protective Practices
, Hall says,
"...is a fine exemplar of the way in which taking some humble – in this instance, not merely humble but despised – material object can lead one into large and unexpected vistas...There is a fascinating contrast between the unscrupulousness of the LRC's business practices and the testimonials from their staff to their benevolence and the perception that they were excellent and humane employers"
.
Lesley Hall is the author of such foundational texts as
Sex, Gender and Social Change in Britain since 1880.
S
elected papers from Hall's extensive writings are available to download
here.
IMAGE: Marigold loves - London Image, Autum 1969

"Marigold - the most beautiful Houseglove in the world. Combines simplicity with comfort, elegance and style."
---